Samsung quietly killed the headphone jack and nobody noticed
29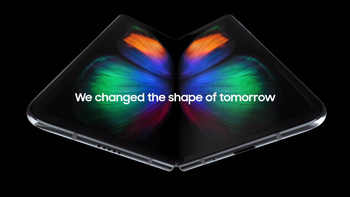 Apple has removed the headphone jack. Sony has removed the headphone jack. Google has removed the headphone jack. HTC has removed the headphone jack. I could continue with this list for quite some time but the point I'm trying to make is that Samsung remains as one of the few headphone jack loyalists around. Soon, though, this could change.
Yesterday Samsung stunned consumers across the globe with
the Galaxy Fold
, the company's first ever foldable smartphone which it refers to as "a new chapter in mobile." Looking at the official introduction video (which has already garnered over 2.4 million views) the smartphone appears to have everything. An elegant design, a whopping total of six cameras, a massive 7.3-inch flexible display, flagship internals, and even a large battery. But the one thing that's missing is a headphone jack.
During the Unpacked event,
Samsung
didn't make any mention of this. Nevertheless, the fact that it has been removed from such an important device suggests that Samsung could soon stop including it in future flagships.
As things stand, Samsung's isn't due to announce another premium model for at least another six months. Nevertheless, a rumor
dating back to October
suggested that there had been internal discussions about axing the headphone jack on the Galaxy Note 10. If Samsung ultimately chooses to delay its removal, the expectation is that the feature will disappear next year with the Galaxy S11.
Samsung hasn't publicly spoken about its future plans for the headphone jack but sooner or later its removal is inevitable. Especially now that the brand is focusing heavily on wireless charging and the
new Galaxy Buds
.