Samsung trademarks "The Future Unfolds" as possible Galaxy F tagline
7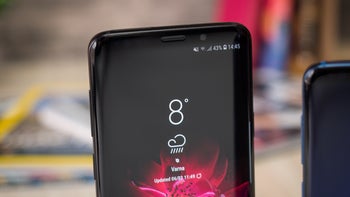 The first details of Samsung's foldable smartphone will be
announced in November
. But it won't be
until January
at the earliest that the device is actually unveiled in its entirety and sales commence. In preparation for this, Samsung has now filed a new trademark in Europe for what could potentially be the smartphone's marketing tagline.
The trademark in question relates to the phrase "The Future Unfolds" which would be rather fitting for a foldable device, not to mention the fact that it's rather hard to imagine what other kinds of devices could be marketed using this tagline. Unfortunately, as is typical with trademarks by companies such as
Samsung
, the brand has extended the trademarked in order to cover three different product categories which encompass everything from smartphones, tablets, and televisions, to LED lamps, hairdryers, and washing machines, to name just a few.

On a related note, it's also worth mentioning that there is no guarantee Samsung will use the tagline for promotions of the device – companies often trademark multiple names and taglines to guarantee their availability in the future if they ever choose to use them. Considering the timing of the trademark, though, it would be surprising to see the South Korean giant avoid it entirely.

If the number one smartphone manufacturer does ultimately use it as the tagline for its foldable device, consumers should begin seeing it around the beginning of January or the very end of December. This would allow Samsung to tease its nearing announcement. Once the device is official, posters and commercials for the phone can also be expected to use it.
Recommended Stories