Samsung Galaxy F (S5 Prime) rumor round-up: specs, images, price and release date
69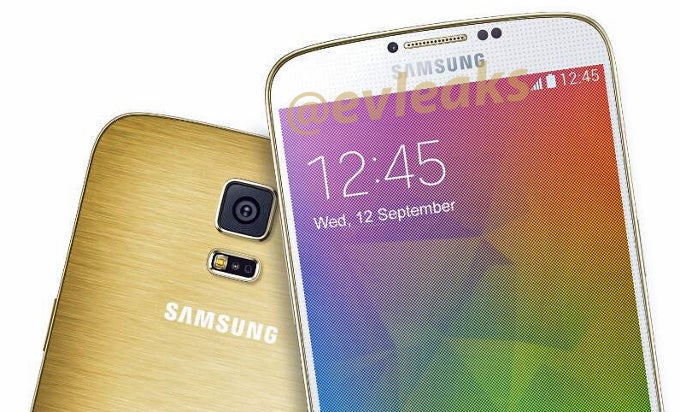 Samsung seems to be preparing to break new ground: that of 'premium' metal smartphones, and the first device in that new family is expected to be the Galaxy F (also referred to as the Galaxy S5 Prime).
The Galaxy F is often said to be Samsung's antidote for Apple's iPhone, the industry's poster child in terms of looks and style. While earlier Galaxy smartphones have always packed cutting-edge silicon, their plasticky build put them at a disadvantageous position when it comes to style. The Galaxy F (where the F, many speculate, stands for 'Fashion') aims to change that image. It won't be just about looks, of course - with anticipated launch in the fall, the Galaxy F could benefit from the latest silicon like the Snapdragon 805, and go on an equal footing with Apple's iPhone almighty.
Samsung's long road to a premium phone: metal back and slim bezel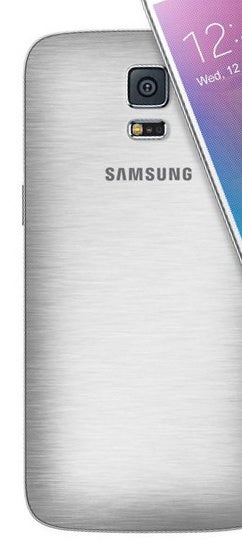 But first, let's talk about design. Visually, the Galaxy F is actually not a huge departure from the current Galaxy S5 - the buttons, the Samsung logo, even the finger scanner, slight camera hump, and heart monitor - everything is in the shape and place where we're used to seeing it in the S5.
The most notable difference is, of course, the metal back. Gone is the 'perforated' soft-touch back - the Galaxy F is expected to deliver full-on brushed aluminum, a material with more premium feel and better heat dissipation properties than plastic. The second highlight of the F is the much slimmer bezel and the much improved screen-to-body ratio. We cannot be sure about the actual size of the Galaxy F, but it sure looks very compact for its size.
Finally, an AMOLED display with accurate colors?
Reports so far all agree that the Galaxy F will come with a super high-res Quad HD (1440 x 2560-pixel) display. Rumors fly around that Samsung will also up the screen size slightly to 5.24 inches, but given the most recent announcement of the Korea-only S5 LTE-A with a 5.1" Quad HD panel, it seems that the Galaxy F might also sport a 5.1" screen. We've already seen the first wave of Quad HD phones like the LG G3, and
the improvement in sharpness is barely even noticeable
. We should also note that recently rumors have also sprouted about an iPhone-sized premium device by Samsung with a 4.7" device. We don't know whether that has anything to do with this rumored Galaxy F, but it's something to keep in mind.
What's much more important, though, is Samsung's recent strides in brightness and color in its AMOLED displays. After years of having to put up with dim and inaccurate (often greenish) AMOLED screens, we've seen Samsung finally
hit nearly perfect colors in its latest Tab S tablets
, and we're hopeful to see the same kind of color accuracy in the Galaxy F.
Top of the line specs: Snapdragon 805 makes a debut
With an expected fall release date, Samsung will have the option to ship the Galaxy F with the latest and most powerful Qualcomm chip - the Snapdragon 805, the crown jewel for its Krait processor family and a huge step forward for mobile graphics with the new Adreno 420. It's a quad-core chip with the Krait 400 boosted to up to 2.7GHz, and the GPU running at 600MHz peak.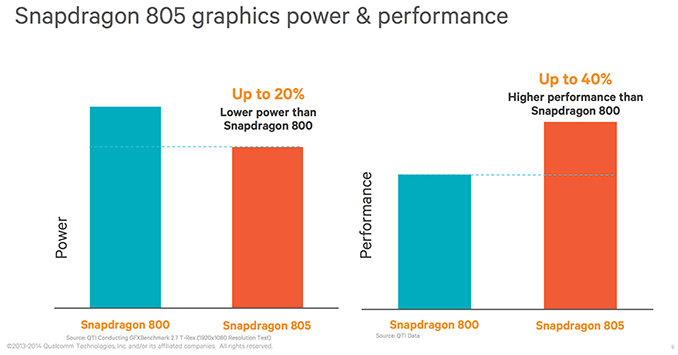 Qualcomm is moving to a new architecture with 805, with no modem on-die, and with hugely increased memory bandwidth.
The end result is an improvement of 20% in power efficiency and up to 40% boost in performance over the 800, according to Qualcomm.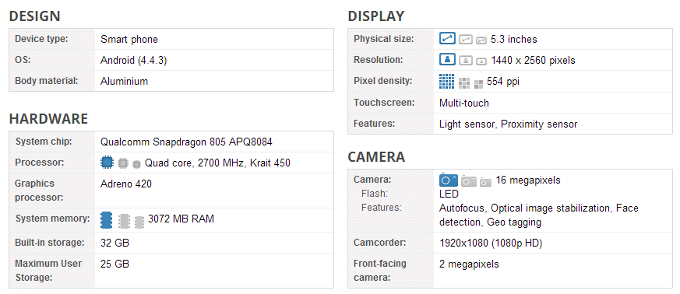 Samsung's foray into camera sensors: the 16-megapixel ISOCELL wonder
Samsung made its big debut in mobile camera sensors with the Galaxy S5: after years of relying on Sony (and others') sensors for its smartphones, the company has finally developed its own ISOCELL technology in a larger-than-average 16-megapixel sensor.
We have no reason to doubt that the Galaxy F will use the same sensor, but probably with some further improvements, and with the faster ISP and improved bandwidth, we can see the higher-compute rates bring us cool new effects and even faster image capture. We also expect Samsung to polish its algorithms even further in the Galaxy F, and solidify its positions at the top of the camera race.
Only by Samsung: Fingerprint scanner, Ultra Power Saving Mode, Heart-rate monitor
The Galaxy F is also clearly featuring all stand-out Samsung value-added features. After the improved finger reader in the latest Galaxy Tab S tablets, we expect the F to also have a better finger scanner, and while it would still be hard to match the fast and accurate one on the iPhone, we'd rather have a finger scanner than have none at all.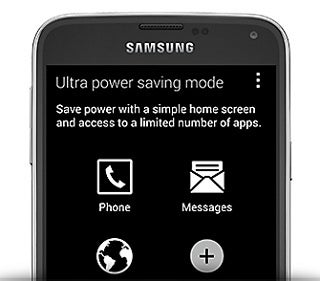 The Ultra Power Savings Mode (UPSM) has proven tremendously effective as it works on a deep system level - not only capping your system's resources and connectivity, but also making full use of AMOLED's power efficiency. If you're willing to sacrifice performance, UPSM gives you a sense of freedom from chargers, as even with just 5% juice left, you can enable it and get over 12 hours of battery life.
Finally, the heart rate monitor, the least useful of the features in the S5, is here in the Galaxy F. Samsung is committed to its S Health, and we're hopeful that it finds a better way to use the data from this sensor.
Samsung Galaxy F (S5 Prime): price, release date and carrier availability
All in all, the Galaxy F looks like what the Galaxy S5 should have been in the first place - not only powerful, but also good looking. Samsung will likely charge a bit extra for those good looks, though.
So far, we can only guess the price, but given the aggressive price policy of Samsung, we would not be surprised if the 'premium' Galaxy F is actually sold at around the same price as the next iPhone.
The Galaxy F release date is rumored to be in September, a time previously reserved only for Samsung's Note phablet series. With Apple's rumored plans to bring both a regular-sized iPhone and a 5.5-inch phablet, Samsung might have changed its plans as well, though. And as for availability, we're, of course, expecting the Galaxy F to be sold on all four major U.S. carriers.