The Galaxy A9 Pro could be Samsung's first Snapdragon 710-powered device
8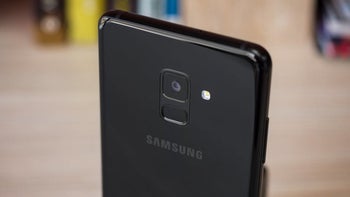 Samsung Galaxy A8+ (2018)
On Thursday,
October the 11th
, Samsung is set to announce the Galaxy A9 Pro. This smartphone is largely expected to kick off a new era for Samsung's mid-range Galaxy A offerings thanks to the world's first quadruple-camera setup on the rear. But according to one tipster, this is not all.
In addition to boasting Samsung's first quadruple-camera setup, the upcoming Galaxy A9 Pro may also be the first Samsung-branded smartphone to ship with Qualcomm's new
Snapdragon 710
on the inside. If this is indeed the case, it solidifies expectations of an upper-midrange positioning above the current
Galaxy A8 and A8+
.
In terms of the design, no official renders have leaked out as of yet. However, according to sources, it seems Samsung is planning a design that will resemble that of the
Galaxy A9 Star
. This means that, unlike most of the brand's recent devices, a rectangular vertical camera setup is to be expected in the top-left corner of the rear. Moreover, if Samsung chooses to skip the
in-display fingerprint scanner
, a square-shaped sensor will sit on the rear too. Despite the potentially odd-looking rear design, the front of the Galaxy A9 Pro will resemble most other Galaxy devices thanks to an Infinity Display.
Considering the smartphone's October 11 announcement date, it wouldn't be too surprising to see Samsung market its offering as a slightly cheaper alternative to Huawei's
upcoming Mate 20
. After all, the flagship device is set to ship with just three rear sensors, something
Samsung
may use to its advantage when it comes to marketing.