Samsung Galaxy / Gear watches get thousands of new watch faces via Pujie Black
8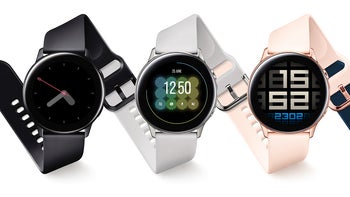 Pujie Black is one of the best third-party watch face stores and it offers some truly incredible watch faces with practically endless customization options available, and now it is coming to Samsung Galaxy wearables and Gear watches.
You can currently find Pujie Black for the Galaxy Watch, Galaxy Watch Active, and Gear Sport, and support for the Gear S3 is coming soon too.
Pujie Black is an app that you download and it's not just a single watch face, but instead, it gives you various existing templates that you can freely customize, plus you can yourself design some individual elements of a watch face.
Pujie Black has already been available on the Android Wear platform for a while, so you now have it for the two biggest non-Apple smartwatch platforms out there.
Recommended Stories