Samsung GT-I9515 (Galaxy S4 Value Edition?) approved by the Bluetooth SIG
6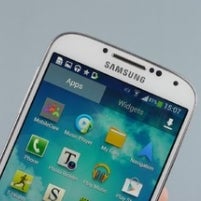 The unannounced
Samsung GT-I9515
received a Bluetooth SIG certification today. While this does not tell us much about the handset itself, it confirms its existence, and the fact that Samsung may want to announce it in the near future.
As previously reported, the GT-I9515 should be sold under the name of Samsung Galaxy S4 Value Edition. Its features, recently spotted in a benchmark test, aren't different from the features of the original S4, apparently including a 5-inch 1080p display and a 1.9GHz Snapdragon 600 processor.
The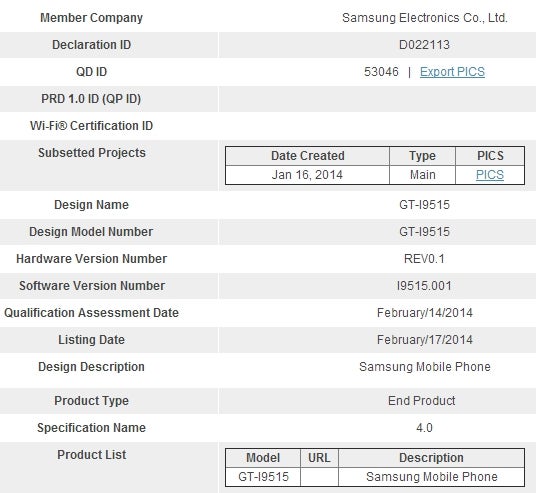 handset seemingly runs Android 4.4.2 KitKat, so at least its OS is new (the original S4 was launched with Jelly Bean on board).
It's said that the GT-I9515 / Samsung Galaxy S4 Value Edition will be available in seven color versions: white, black, brown, red, pink, purple and blue. The smartphone's name suggests that it's going to cost less than the regular
Galaxy S4
(which at the moment can be bought for around $550). We are now waiting for Samsung to confirm all this.
source:
Bluetooth SIG