Samsung FlipShot Price Increase
5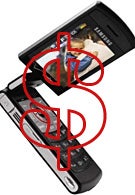 Now that the holiday season is over, you'll have to pay more if you want to be the owner of
a

Samsung FlipShot
. When the phone was introduced in December, the pricing was $199 with a 2 year contract and $369 at full retail. Butnow, after the $100 price increase, it is $299 with a 2 year contractand $469 at full retail, which are the same price points as the LG Voyager.
Even though the FlipShot is the only 3MP cameraphone in Verizon's line-up, we were not impressed by its image quality, as shown by our
recent cameraphone comparison
where the V9m and Voyager came out on top. Wealso believe that the Voyager is clearly the better buy (at $299) thanthe FlipShot, considering it includes a large 2.5" touch screen, QWERTY Keypad, Mobile TV capable, and can support up to 8GB microSDHC cards. The V9m (at $249) is also a better deal, since its camera images ranked 1st place and the call quality is excellent.
We'renot sure why Verizon decided to raise the price of the FlipShot, but wecan only guess that they will not sell as many as the
Voyager and V9m.