Results: hey, look at that! Samsung Cloud does have some customers...
10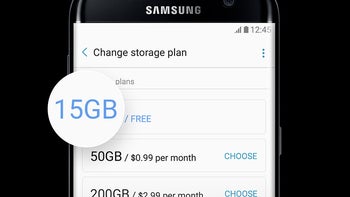 Nowadays, there are tons of cloud providers out there, and some manufacturers also offer the service to their loyal users. Samsung, for example, offers anyone with a Samsung Account 15 GB of cloud storage for free, with two tiers to upgrade to — 50 GB for $1 monthly, or 200 GB for $3 per month. But there are tons of other cloud services out there that have been around for longer and offer integration with more 3rd party apps. Dropbox, Box.net, Drive, OneDrive often appear as file import options on a ton of apps out there.
With Google Drive and Google Photos out there, and with every Samsung user getting 100 GB of Microsoft OneDrive storage for free — does one really need to drop money on Samsung's exclusive cloud? We decided to ask you... turns out, some people do choose to go that route. But, as expected, others have their cloud needs covered by services with a bit more 3rd party integration potential.