Next-gen iPhone A12 chips enter mass production
30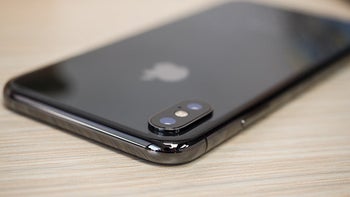 Apple has signed up with TSMC (Taiwan Semiconductor Manufacturing) to produce the next generation of chipsets that will go on to power the iPhone 9, Xs and Xs Plus this year. The silicon doesn't have an official name yet, but following Apple's naming scheme, it will likely be called the A12. It will be built on a 7-nanometer process and is expected to be the first of its kind to land in a smartphone when it launches on 2018 iPhone models this fall.
According to inside sources, cited by
Bloomberg
, the A12 chipset has just recently entered mass-production. The next generation silicon will be smaller than the current A11, which has an 11-nanometer design, but will be more powerful and energy efficient, providing better performance and longer battery life.
Back in April, TSMC announced that it was beginning mass-production of 7-nanometer chips, but the company didn't specify who the contractor was. According to
Bloomberg's
report, this was, indeed, Apple, which has propelled the chipmaker on the path to a record profit year.
There is a big chance that the 2018 iPhone lineup will beat the Note 9 when it comes to chipsets, unless Samsung's premium phablet ships with an 8-nanometer processor, which will be comparable to the A12 chip. But even then, Samsung has its cutting edge, ultra-violet lithography (EUV) tech, which is way more advanced than TSMC's exhausted optical approach to building chipsets.
This could mean that Apple may decide to go back to Samsung for an eventual A13, yet it's TSMC that will reap the A12 benefits this year.
Recommended Stories