Samsung Android handsets to be first to U.S. carriers with OTA upgrade to Gingerbread?
15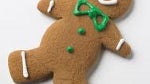 While Samsung's Android phones haven't been known for having the most timely of updates, there is some speculation that the Korean manufacturer will have Android models that will be the first in the U.S. to get upgraded to Android 2.3. The Romanian Facebook page for Samsung hints that the international version of the Galaxy S will get an OTA upgrade to Gingerbread by the end of March.
While some handset makers delivered OTA upgrades to Froyo within 6 weeks of it becoming available, Samsung's first Froyo upgrade came 6 months after Android 2.2 was launched. And Samsung Fascinate owners on Verizon are still waiting to move up from Android 2.1. Sprint had to put the Android 2.2 upgrade for the Samsung Epic 4G on hiatus because of
problems with the download
.
Although some might consider Samsung's plan to be far-fetched, consider that the Samsung Galaxy S and the Nexus S (also made by Samsung) share the same hardware and since the latter did get launched with Android 2.3 installed, loading the Galaxy S with Android 2.3 should be a snap for the manufacturer. And while the HTC made Nexus One was the first handset to upgrade to Android 2.3, that handset was sold online. Samsung wants to be the first to have a device available from U.S. carriers that receives an OTA upgrade for Gingerbread.
If Samsung can get the international Galaxy S running on 2.3, there shouldn't be too much resistance getting Android 2.3 working under the hood of one of the Samsung Galaxy S variants available on U.S. carriers. Of course, you might want to rule out the Fascinate on Verizon, for the reason we stated above.
source:
Facebook
via
AndroidandMe