Sample pictures taken with the Xiaomi Redmi Pro (a.k.a. Redmi Note 4) dual camera emerge
2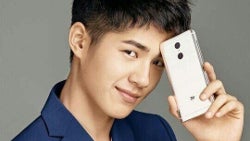 Just last week, we got the first leak showcasing
a dual camera
module flaunted by the yet unannounced Xiaomi Redmi Note 4. The 5.5-inch midrange phablet is still a bit of a mystery, but reports suggest that it will have a MediaTek MT6797M SoC, 3 GB of RAM, and a 4,000 mAh battery, and its name will
apparently be Redmi Pro
, instead of a continuation of the regular Redmi Note line. It is also said that the handset will be unveiled on the 27th of July together with another mystery device.
Today, a couple of pictures, allegedly shot with the upcoming phone's dual camera, were leaked on the Internet. The two photos show an outdoor and what seems to be an indoor shot of a dog and a cat respectively. While their resolution has obviously been reduced and we can't judge a lot about detail yet, what we do see is that the photos have a very shallow depth of field, as objects that are away from the camera's point of focus very quickly become blurred out in a nice, soft background.
These blurring effects (a.k.a. bokeh) are one of the ways a dual camera could be employed. We've seen this on the HTC One M8, where the manufacturer employed a low resolution secondary sensor, which played no part in the actual capture of an image, but was there to record focus details. Alternatively, the dual camera can be used to gather lighting and color information separately – the way the Huawei P9 does it.
So, while it does look like Xiaomi is using the two sensors to achieve bokeh effects on the Redmi Pro, we still can't be sure whether that's exactly the case. We'll have to wait a week and see.