SK Telecom wants Apple to launch an LTE-Advanced iPhone
10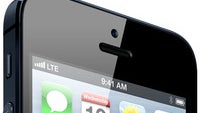 Commercial availability of LTE-Advanced wireless service is now a reality, at least in some parts of the world. Just days ago, the upgraded
Samsung Galaxy S4
model, with Snapdragon 800 SoC and LTE-A support, was
announced for SK Telecom in Korea
. The smartphone is theoretically capable of hitting 150Mbps download speeds,
which is crazy fast
no matter how we look at it. Yet the carrier wants to have as many as seven LTE-Advanced devices running on its network, and one of them might be the rumored
Apple iPhone 5S
.
According to sources familiar with the carrier's operations, SK Telecom has initiated talks with Apple about producing an iPhone compatible with its LTE-A infrastructure. Whether the deal has been sealed or not is not clear at this time. All we know is that the two parties are
"in the middle of negotiations"
.
"There's no reason for Apple not to use the LTE-A technology,"
the source added.
LTE-Advanced is not only faster in terms of data transfer speeds, but also capable of distributing that data more efficiently. One of the many
advantages of LTE-A
over previous technologies is that it supports carrier aggregation, which increases network speeds and improves latency by combining the radio channels of two mobile operators within the same frequency band or across different bands.