Samsung Galaxy S4 LTE-A speed demo ushers in a new era: 5 awesome facts on LTE-Advanced
35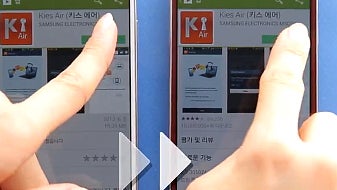 Samsung Galaxy S4 LTE-A
launched as the first modern smartphone ushering us in the era of 1 Gbps theoretical carrier network download speeds, with the
unveiling of the first broad scale LTE-A network
in the world by SK Telecom in Korea, which
has been in development since at least 2011
.
The phone is powered by the fastest Snapdragon chipset of the 800 family that is commercially available, since Qualcomm is, as you can easily imagine, the leader in 4G LTE radio development as well.
LTE-Advanced is much more than theoretical download speeds of up to 1 Gbps, however. Its main added value is in terms of
traffic load distribution
and accompanying services that will be made possible with its rollout. It will take years for carriers to take full advantage of all the awesome features made available to them with LTE-Advanced, so check out the wrap below, and dream of the times this year and the next, when
US carrier networks will upgrade to this technology
as well.
Recommended Stories