SK Telecom launches world's first tri-band LTE-A service, 300Mbps performance on tap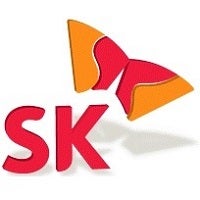 It may not be the biggest wireless carrier in the world, but South Korea's SK Telecom is a force to be reckoned with. The carrier launched the world's
first LTE-Advanced network
, with an exclusive LTE-A enabled
Samsung Galaxy S4
to use it, over a year-and-a-half ago.
At the beginning of 2014, SK Telecom vowed that its
network throughput would increase
dramatically from speeds of roughly 150Mbps to 225Mbps through the implementation of wideband LTE-A service (aggregating two channels).
Now, SK Telecom has announced that it has commercially launched tri-band LTE-A service, where data speeds can reach a blazing 300Mbps. At peak performance, a 1GB movie should download in less than 30-seconds. The speeds are possible due to aggregating three channels of spectrum, a 20MHz channel at 1.8GHz, a 10MHz channel at 2.1GHz, and a 10MHz channel at 800MHz.
Wideband LTE-A is already available in 84 cities across South Korea, meaning that it has the underpinnings in place to rollout tri-band service aggressively by installing 2.1GHz base stations in those markets. This aggressive network rollout is part of SK Telecom's roadmap to develop the 5G standard.
The Samsung
Galaxy Note 4
S-LTE is the first device that can use the enhanced network, and it is being sold on a select basis to customers who want to be early adopters and provide feedback to SK Telecom about network performance.
source: FierceWireless (
1
,
2
)