SEGA will soon withdraw some of its games from the Apple App Store and Google Play
6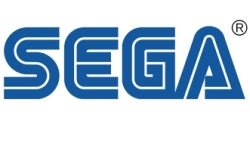 Renowned Japanese game creator SEGA announced today that it will remove some of its older games from various app stores. This decision will affect games distributed through all the major app stores, such as the Apple App Store, Google Play, the Amazon App Store, and the Samsung App Store.
The company has yet to disclose which games will be withdrawn, but the official statement mentions that some of the games that SEGA plans to withdraw might be published in updated form at some point in the future.

In the official blog post that announced the decision, officials said that they've evaluated their list of gaming titles, and that their analysis proves that a number of these titles are now below the company's standards.
If you've purchased a SEGA game and that game will turn out to be withdrawn, you'll still be able to download and play those titles, although these games might become incompatible with upcoming operating system updates.
Interestingly, SEGA's announcement comes the very same day that another famous Japanese game maker, Nintendo, announced that it will
release five smartphone games by March 2017
, with a very heavy emphasis on quality over quantity.