SEC investigating Apple and other analysts supply chain reports for insider trading
19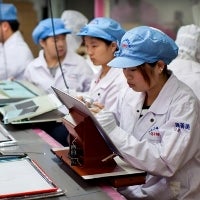 Hot on the heels of the rumor for
diminished iPhone screen orders for the post-holiday quarter
, comes the WSJ report that the SEC is now investigating the so-called "channel checks" so many analysts provide.
Especially with Apple, as a high-interest stock, both institutional and retail investors are accustomed to receiving info almost weekly for the eventual booking, shortage or reduced orders for this and that component, and those reports might play a big role in share price swings for the day, or a period of time afterwards.
Case in point - the rumor about diminished iPhone screen orders, while not confirmed by any official source today, and it couldn't be anyway,
sent Apple's share price below $500
in premarket trading.
That is why the SEC is cracking down on those analysts and their "industry sources", which might be someone working at Foxconn or other suppliers, but might as well be fabricated for the moment, or supplied to the "expert network" in the know for profit from the price swings.
Research shops that have issued reports on Apple's supply chain are currently consulting with law firms, the Journal says, as the SEC is more interested whether there has been a break in confidentiality agreements, rather than whether the information from the supply chain sources has been confirmed and true. We'll see how it all pans out, but suppliers are usually the main source of rumors about upcoming handsets, so that well might be drier this year, if the SEC cracks down on intermediaries.