SEC filing by Apple appears to confirm use of OLED screen on future iPhone model
11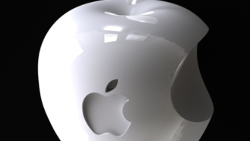 There has long been speculation that Apple will replace the LCD screen long used on the iPhone, for an OLED panel in 2017. Next year, of course, will be the tenth anniversary of the handset. A report last month from the
Nikkei Asian Review
said that
the OLED screen will be used on a special 5.5-inch 10th anniversary model
, while the current LTPS (low-temperature poly-silicon) display will be employed on the 4.7-inch unit and a rumored 5-inch Apple iPhone.
Apple itself has seemingly confirmed that it plans to use an OLED screen on at least one 2017 iPhone model. An SEC 10-K filing made by Apple was studied by investment firm J.P. Morgan. According to the latter, the filing revealed that Apple has placed a purchase order sourcing about a year's worth of OLED supply, possibly from Samsung. The value of the PO is $4 billion.
Other potential suppliers of OLED panels to Apple include Sharp, which happens to be owned by iPhone assembler Foxconn, and Japan Display. Apple already features an OLED screen on the Apple Watch, and uses the technology on the Touch Bar employed on the new MacBook Pro.
source:
AppleInsider