Russia's largest carrier accuses Apple of dictatorship
52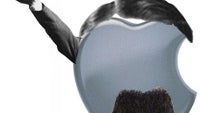 The iPhone might be the most popular single smartphone in the United States where it sells for a pretty affordable $200 on a two-year contract, but go to some other countries and you'd easily understand why Apple's iPhone hasn't picked up all that much comparatively. In Russia, for once, the iPhone 4S 16GB costs a whopping $930 off contract at retailers, with carriers often selling it for over $1,000.
In comparison, the iPhone 4S 16GB sells for $650 off contract in the States and around $790 in the United Kingdom. Part of the reason for the high prices outside the US is tariffs.
And Russian largest carrier MTS (Mobile TeleSystems) isn't happy with that. It calls Apple a dictatorship for not allowing carriers to find a different way of selling the device and imposing draconian rules. Other huge Russian carriers like Megafon simply refused to sell the device.


"They're more in a dictatorship mode where they say, 'This is what you have to do or you don't get the iPhone,'" MTS vice president of marketing Vasyl Latsanych said. "Being arrogant with your partners in big markets doesn't pay off."


Russia is a booming market for smartphones. It's still largely a feature phone kingdom, but MTS is expecting smartphone penetration to gallop to 60% by the end of 2014, up from 15.4% in Q1 2012.
Android in contrast covers well all ranges in Russia - it offers smart devices from the cheapest tier just above $100 (take the Samsung Galaxy Y and Galaxy Pocket) and up to iPhone-level pricing with the Samsung Galaxy S III (sold for just as much as the iPhone 4S).
Apple on the other hand doesn't seem too disturbed. Tim Cook, the chief executive at Cupertino, has repeatedly said that for Apple quality is the first and foremost priority.
source:
RT
Image courtesy of iDownloadBlog.