Russian anti-monopoly agency finds Apple guilty of price-fixing with the iPhone
11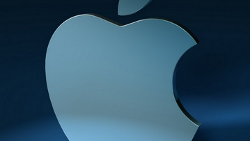 Russia's Federal Antimonopoly Service (FAS) has found Apple guilty of price-fixing various
Apple iPhone units
that were sold through 16 local retailers in the country. According to the FAS, Apple set the pricing for the iPhones sold at these stores. Any retailer found selling the handsets at prices lower than the amounts set by Apple, would be told to get back in line, or lose their sales agreement with the tech titan. Apple allegedly kept up this practice for three months. To discover exactly which iPhone models were involved, read the portion of the official FAS statement that we translated below.
While Apple has yet to comment on the ruling, the top man on the FAS totem pole says that the company has been cooperating with the agency. According to Andrey Tsarikovsky, Apple has cooperated and has "has adopted the necessary measures to eliminate violations of the law and is pursuing a policy to prevent similar violations in the future." Apple could end up having to pay a fine equal to 15% of its sales in Russia.
"The investigation revealed that since the start of official sales in Russia of the Apple iPhone 5s, iPhone 5c, iPhone 6, iPhone 6 Plus, iPhone 6s and iPhone 6s Plus, most resellers installed the same prices on them as recommended by Apple Rus and supported them for about 3 months. At the same time, Apple Rus monitored retail prices for Apple iPhone smartphones installed by resellers in online stores and retail outlets, and, in case of setting "unsuitable" prices, the Russian subsidiary Apple sent emails to resellers with a request to change them. Also, compliance with recommended retail prices by resellers could be due to the provisions of contracts between Apple Rus and resellers."-FAS statement, translated
Apple has the right to challenge the ruling during the next three months, but as we pointed out, the company has been mum on the whole affair. Thus, we have no idea whether it will fight the Federal Antimonopoly Service.
source:
FAS
(
translated
) via
9to5Mac