Rumors of a Microsoft re-organization point to big changes – consumer rules all
14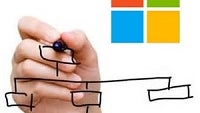 There have been some rumors about Microsoft announcing a major re-organization of the company to keep it competitive in the changing landscape of hardware versus software and enterprise versus the consumerization of high-technology components that were once reserved only for big-spending business.
In essence, the company is hoping to continue a trend it itself helped create with the PC revolution at the advent of the Windows operating system. That means fostering a trend that will make it easier to relate to consumer demands.
One interesting indicator about this move is the arguably sudden
move by Don Mattrick to depart Microsoft's Interactive Entertainment Business team
, which heads up Xbox and all associated products and games, to become CEO of Zynga. The breadth of projects the IEB group deals with would make it a key component to head up even bigger initiatives in the future.
That will not be the case for that team though as it looks like CEO Steve Ballmer may be setting things up for Julie Larson-Green command over hardware engineering for the whole company, which would include continued development of the Xbox.
On another side of the reorganization, Skype president Tony Bates may take up acquisitions and full developer relations across the spectrum. The acquisitions role is equally interesting, but not necessarily indicative of a direction Microsoft may be looking of going in terms of mergers and acquisitions.
Microsoft's businesses are expected to be reorganized around devices and services. That will, in turn, give the consumer centric managers a chance at scoring success on the business side. The re-organization announcement may come as early as next week, or later in July when Microsoft will report its earnings for its final FY2013 period.
sources:
CITE World
and
Bloomberg