Rumored Apple A10 sole provider TSMC affected by earthquake more than originally thought
74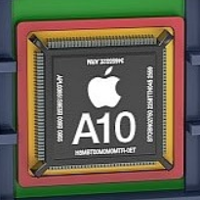 With rumors already circulating that
TSMC will be the sole supplier of Apple's A10 chipset this year
, it appears that a February 6th earthquake in Taiwan might have impacted the company's facilities more than originally thought. In the immediate aftermath of the quake, TSMC said wafer production would be affected by less than 1%. Now, after doing a more thorough investigation, TSMC says wafer output will be short by more than 1%.
TSMC, which is producing the A9 chip for the
Apple iPhone 6s
and
Apple iPhone 6s Plus
along with Samsung, at first believed that 95% of its damaged foundry machines could be restored to perfect working condition in the first two to three days following the earthquake. In fact, the company has already restored production at Fab 6 and Fab 14B. But the natural disaster damaged Fab 14 more than thought at first glance.
Considering the number of chips that TSMC will have to deliver to Apple, all cylinders better be running at full speed if the plans are for TSMC to actually be the sole provider of the A10 SoC to Apple.
The earthquake, which killed five people and injured 144 in Taiwan, also affected panel supplier Innolux. A pair of factories at Southern Taiwan Science Park were closed temporarily, with production shifted to unaffected facilities in the northern part of the country.
source:
Digitimes