HSBC analysts predict that all Apple A10 chips will be made by TSMC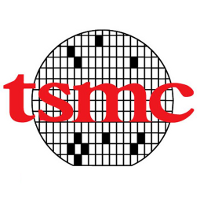 Following this year's controversy over which company produced the more powerful Apple A9 chipset, Apple will be turning to one manufacturer next year for all of its A10 production, according to analysts working for HSBC. In a report sent to clients, Steven Pelayo and Lionel Lin predict that TSMC will get an order from Apple for 100% of the tech titan's supply of next year's A10 chip. The component will find its way into the Apple
iPhone 7
and Apple
iPhone 7 Plus
.
Back in October,
benchmark tests revealed surprising differences
in the performance of Samsung's A9, and the TSMC built version of the chip. TSMC's A9 seemed to run faster and offer better battery life for users of the
Apple iPhone 6s
and
Apple iPhone 6s Plus
. Apple responded by saying that
the differences in battery life between the two chips was an acceptable 2% to 3% variance
. After Apple's announcement, the controversy seemed to die off.
The two HSBC analysts say that Samsung accounts for 60% to 70% of the A9 chips produced this year. The duo originally expected the numbers to flip flop next year, with TSMC responsible for as much as 70% of A10 production. Now, the analysts expect TSMC to grab all of the A10 business which will result in $2.2 billion to $2.5 billion in revenue for the chip maker.
"The actual market share allocation is nearly impossible to predict, but we assumed approximately 60-70% for Samsung at A9 and 30-40% for TSMC, might flip flop with TSMC gaining the majority with the newer A10 chip. However, we now believe TSMC will likely get 100% order allocation from the A10 chips"-Steven Pelayo and Lionel Lin, analysts, HSBC
Earlier reports from other sources
, including
an unnamed J.P. Morgan analyst out of China
, call for TSMC to earn 100% of the A10 business in 2016.
source:
Barron's
via
GforGames