Rumor: Xiaomi Mi Note 3 to be a super-powered beast, coming soon
14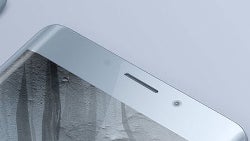 So, yesterday we got a bit teased by Xiaomi — the China-based smartphone slinger alluded that it might be announcing its 2017 flagship, the Mi 6, on the 11th of April. Turns out it was
a hype-generating nudge
and the actual announcement date for the phone has been revealed to be the 19th of April. OK, then, we can take a breath for now, we thought. Nope! Now we get another rumor about a refresh of Xiaomi's Mi Note line — the top-tier phablet-class devices.
So, the report comes from an unnamed source in China and claims that, as can be expected, the Mi Note 3 will be a super-powered monster of a smartphone. It will hum with a Snapdragon 835 under its hood, and will have a whopping 8 GB of RAM. Storage options will be 128 GB or 256 GB and the screen size will remain the same, at 5.7 inches. As for the battery, the report states a massive 4,070 mAh cell to keep the lights on — the same capacity that the
Mi Note 2
had.
If you are wondering why you haven't heard much about the Mi Note 2 — the phone has, reportedly, been plagued by production issues. It was Xiaomi's first smartphone with a dual edge display, like the ones we see on Samsung edge phones. And just like Sammy had a 50% yield on curved screens when it first started out, rumors say that Xiaomi is having similar issues.
So, the reports say that the Mi Note 3 will, again, have a curved display, and that Xiaomi has improved its building process. As far as availability goes, the rumors claim the phone should be unveiled in Q2 of 2017. We would say that sounds plausible — the line doesn't really have a steady refresh cycle established just yet. The first
Mi Note
came out in January of 2015, the Mi Note 2 was
announced in October of 2016
. Assuming the production issues rumor is correct, we can see why Xiaomi might choose to can the older model and hurry up in pushing out a Mi Note 3, with its improved build process and eye-catching hardware specs.
Will it be available in Western markets? Hard to tell... Xiaomi has been promising a push to the US for a long time, so one of these days, it may happen. Still,
likely not in 2017
.