Rumor: Sprint and T-Mobile team up to bid on spectrum
5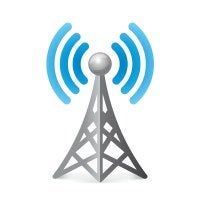 Speculation has T-Mobile and Sprint putting together a $10 billion war chest, to use in next year's auction of 600MHz spectrum being conducted by the FCC. The money is believed to be
coming from the financing package that SoftBank is obtaining in order to buy 50% of T-Mobile's shares
. The partnership for the bidding will be led by T-Mobile.
T-Mobile and Sprint will be allowed to put together this joint venture, and act as a single entity for business reasons. Earlier this year, there was speculation that
the FCC would limit the amount of spectrum any one company could win at the auction
, which is shaping up to be the largest such auction since 2008.
Sprint and T-Mobile are concerned about how much spectrum Verizon and AT&T will be adding to its current holdings. AT&T is believed to have set aside $9 billion to spend at the auction, while Verizon has not revealed a figure. The spectrum being auctioned off is low frequency, which means it can travel over long distances and can penetrate buildings better. Verizon and AT&T control most of the currently used low frequency spectrum, making it extremely valuable for Sprint and T-Mobile to purchase.
The FCC has already
set aside as much as one-third of the spectrum that is up for grabs
in particular markets, for smaller competitors taking part in the auction. Obviously, a combined Sprint-T-Mobile, whether completely merged as one carrier, or just combining their wallets to go against Verizon and AT&T in the auction, could not be considered a smaller company by any stretch of the imagination. But perhaps that is the idea. FCC and FTC regulators worried about AT&T and Verizon, might feel the need to turn to a combined Sprint and T-Mobile as a way to keep the nation's top two carriers in check.
source:
Fortune