Report: Sprint and T-Mobile merger plans are being finalized
55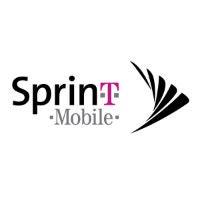 A report published out of Asia on Sunday, states that both Sprint parent SoftBank, and T-Mobile parent Deutsche Telekom, are working out the final details of the merger between the two U.S. carriers. German telecom Dutsche Telekom currently owns 67% of T-Mobile, and the plan is for SoftBank to purchase more than 50% of T-Mobile's stock. SoftBank will use a combination of stock swaps and cash to cover the larger than $16 billion price tag on the transaction.
Eight major banks will be financing the transaction, including large institutions like J.P. Morgan Chase and Deutsche Bank. SoftBank will originally finance the purchase by using brige loans, which will be replaced using debt issued by Sprint and other longer term solutions. Even though SoftBank already has 9 trillion yen ($88 billion USD) in debt on which it pays interest, the banks have decided to go ahead to fund the purchase.
Earlier this year, the deal was hung-up on the break-up fees that both sides would pay. This is important because both the FCC and the FTC have publicly been against the transaction, and SoftBank is taking a huge risk that it won't be able to finish what it starts. The same thing happened to AT&T when it tried to buy T-Mobile in 2011. Having to pull out of the deal,
AT&T gave T-Mobile $3 billion and a ton of spectrum
.
source:
Nikkei
via
TmoNews