Rumor: Sony Xperia Z5, Xperia Z5 Compact and Xperia Z5 Ultra coming in Q4 with new design
50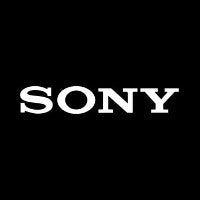 The Sony Xperia Z4 has yet to be introduced, and already there is speculation brewing about the Sony Xperia Z5, Sony Xperia Z5 Compact and Sony Xperia Z5 Ultra. Better run to the spice rack and grab that tin of Morton's because you need to take this story with a grain of salt, maybe more. According to this report, which was published on Monday, the Sony Xperia Z4 is going to launch in the middle of this year. So far, so good.
But the story here is that the manufacturer is returning to its old ways and will be back with its next flagship model during the fourth quarter of this year. The Xperia Z5 could be pushed back to January 2016 if the Snapdragon 820 SoC is not ready for mass production in time for a fourth quarter 2015 launch.
Sony had been on a schedule that had it rolling out new flagship models every 6 months. But amid sluggish sales, the company had pulled back from that frenetic time schedule. If this rumor is legit, it would appear that Sony has had a change in mind.
According to the rumor, the Xperia Z5 and Xperia Z5 Ultra will both be powered by the Snapdragon 820 chipset. It is unknown what will be under the hood of the Xperia Z5 Compact. Also, the Xperia Z5 Ultra phablet will be the first Sony model to feature a fingerprint scanner. Sony will allegedly employ the
Ultrasonic Sense ID produced by Qualcomm
for this task.
Unlike the Xperia Z4, which will carry a 1440 x 2560 resolution screen in some markets, the Sony Xperia Z5 and Sony Xperia Z5 Ultra will use the QHD screen in all regions where it will be available, and both models will come with 4GB of RAM inside. New cameras are coming with the Xperia Z5 line, although they will not offer OIS. The report says that Sony is still one to two years away from utilizing OIS in its smartphone cameras.
And for those who complain that Sony hasn't changed the design on their flagship models that much, this rumor says that a whole new look is coming with the Xperia Z5 line. We can imagine that there are plenty of Sony fans hoping that this rumor turns out to be true.
Thanks for the tip!
source:
AndroidOrigin