Rumor: Samsung's Gear S3 will cater to outdoor enthusiasts by including a variety of new sensors
6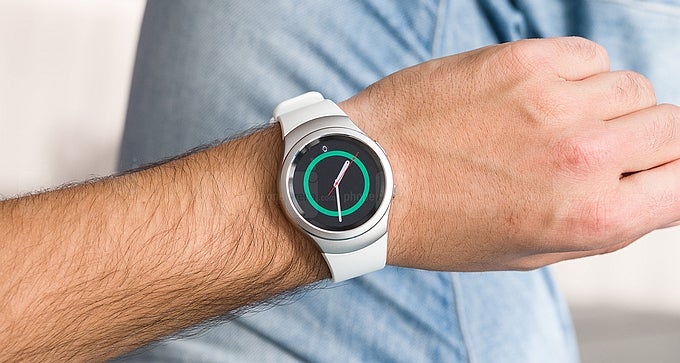 According to a new rumor, the upcoming
Samsung Gear
S3 will include a variety of sensors that should make it more appealing for those with an active outdoor lifestyle. Allegedly, the next-gen Samsung smartwatch will include features such as an integrated GPS chip, a speedometer, an altimeter, and a barometer.
Starting off with what appears to be the most important new feature, the rumored built-in GPS chip will allow Samsung
Gear S3
owners to keep track of their location in the absence of a connected smartphone. Furthermore, the GPS is said to play a crucial part in allowing the speedometer to do its job.
Samsung's Gear S3 said to feature an integrated GPS
If this rumor turns out to be accurate, then the Samsung Gear S3 will be able to provide fitness-centric information such as your current and average speed, the total distance and the total time for your activity. A detailed log is said to provide a timeline of these measurements so that users can later keep track of how they've performed during their activities.
The altimeter that Samsung is rumored to equip on the Gear S3 is expected to regularly check your altitude, display the current measurement on screen, and create an altitude graph.
Last but not least, the barometer is expected to measure and display the atmospheric pressure. Aside from providing this measurement, this sensor also plays a role in the function of the altimeter. Furthermore, the barometer will launch warnings by default when it detects that a pressure drop of at least 4hPa occurs in under three hours.
According to previous rumors, Samsung will maintain its smartwatch launch cycle and will officially
unveil the Gear S3 next month at IFA 2016
in Berlin. On the outside, the Samsung Gear S3 is expected to maintain the round design as well as the cool and modern rotating bezel of last year's Gear S2.
The Samsung Gear S2 may be one of the finest smartwatches that wearable enthusiasts can get their hands on at the moment, but this doesn't mean that the S2 is a product that everyone can find use for.
If Samsung will turn out to equip the Gear S3 with these sensors and doesn't drop the ball in the build, performance, or battery life departments, then the company's upcoming smartwatch could be a lot more appealing to those who often engage in outdoor activities compared to its predecessor. This type of wearable user usually resorts to fitness bands, which offer much more detailed readings and much better battery life, which is why it will be interesting to wait and see how all of this pans out in the end.