Rumor: Nexus 2016 phones to feature an animated home button
29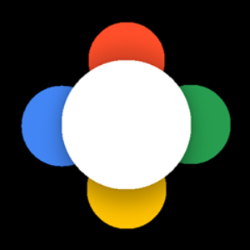 Possibly as a way to call attention to Google Assistant, the home button on the new 2016 Nexus models will apparently feature an animation that turns the button into four colored dots. A long press on the home button will set off the animation, and if you disable Google Now, the four dots on the home button go away. This pretty much confirms the connection between this animated button and Google Now.
The next Nexus handsets (currently rumored to be an HTC built 5.2-inch plastic model codenamed Sailfish, and an HTC built 5.5-inch metal clad handset codenamed Marlin) are expected to get the animated home button out of the box. It is unknown whether past Nexus models will receive this new feature with the update to Android 7.0.
Currently, a long press on the home button sets off Google Now on Tap. With Google Assistant, search becomes more conversational as follow up questions can be asked without having to repeat the name of a person, place or thing that was the subject of the original question. As an example, you could ask "Who is the President of the United States?" When Google Now responds with "Barack Obama," Assistant will allow you to follow up with "How many terms did he serve?" Currently, that would require you to ask a completely new question such as "How many terms did Barack Obama serve?"
source:
AndroidPolice