Rovio confirms Amazing Alex coming to Windows Phone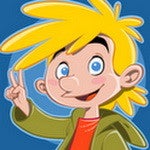 Angry Birds developer Rovio finally released its first new non-Angry Birds game today in the form of
Amazing Alex
, which launched on iOS and Android, but of course some of you out there may be holding a Windows Phone device, so today's news may not mean much. Luckily, we have some good news for you, some vague, but good, news.
The official Amazing Alex Twitter account let it be known in a tweet to The Nokia Blog's Mark Guim that there will in fact be a Windows Phone version of Amazing Alex in the future. Unfortunately, there was no time table given for the release of the WP version, just that it will "come later, post launch".
In addition to the Windows Phone version, there will also be a PC and Mac version of the game, so anyone out there in the Windows world can sleep a bit easier knowing that your time with Amazing Alex is on its way. We'll let you know more if we can get any specifics.