Rooting the OnePlus 2 won't void your warranty, but be careful what you do after!
5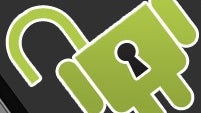 The devoted rootheads among you will be especially relieved to learn that OnePlus has decided to continue the tradition of supporting smartphones with unlocked bootloaders under warranty.
While other manufacturers still treat unlocking the bootloader as
Unleashing The Gates Of Doom
upon their smartphones and refuse to provide warranty work on "jailbroken" devices, OnePlus' service center will actually take the unlocked OPO or OP2, and examine whether the issues are directly related to post-unlocking procedures, such as rooting and installing custom ROMs. Better not tell the folks at OnePlus about the 19+ Xposed modules you installed yesterday, then! Heck, they will find out anyway...
Still, if the O+ service center determines that the problems are related to unlocking the bootloader, your warranty may be deemed void. Which sucks, but at least the company is giving power user a chance, rather than forcibly discouraging them from exploring the OnePlus 2's full technical potential.
Hopefully, more device makers will adopt the same stance on the issue, as it makes much more sense than simply axing your warranty because you dared desecrate your smartphone's precious bootloader.
Source:
OnePlus
via
The Android Soul