Verizon scoops up the best US carrier network title, followed by AT&T, Sprint and T-Mobile
25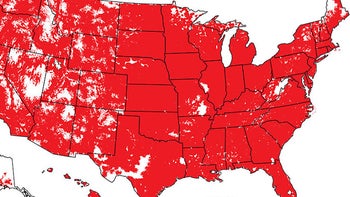 Verizon's speed and coverage have been deemed "best" for a record ninth time in a row by
RootMetrics
, the testing company that Big Red uses to gauge the "state of the networks." Another probe, this time a customer survey by J.D. Power, reached the same conclusion a little while before that, too.
RootMetrics is a network testing subsidiary of IHS, the big research shop, and they conduct millions of measurement points on off-the-shelf carrier smartphones, with hundreds of thousands of miles walked and driven across the US to gauge performance in and out of metropolitan areas.
For the second half of last year, Verizon took the cake in almost all categories, like speed or reliability, save for texting, which went for AT&T. The kicker, however, is that in nearly all of the brackets, the difference between the carriers - Verizon, AT&T, Sprint and T-Mobile - can't be considered huge by any means, or one that would preclude you from getting a phone from any of these carriers based on the RootMetrics sampling.
When it comes to coverage, though - well, that's a
totally different story
, but if you intend to hang downtown only, it seems that any of them would do the trick, while the occasional
highway
or boondocks travel may leave you wishing you were with the top two. Here's the RootMetrics overall ranking of all four major US carriers: