RootMetrics assesses carrier performance in airports
4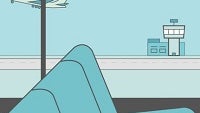 As the competition over actual physical coverage between Verizon, AT&T, and T-Mobile intensifies (
Sprint's physical expansion
is just getting underway), the focus is going to shift more and more toward network performance.
Each of the carriers have their respective strengths in this regard. Verizon is widely regarded as the reigning champion and AT&T is not far behind. However, T-Mobile is capitalizing on acquisitions and the abandoned AT&T merger goodies, and that has made Team Magenta a serious player in coverage and performance.
That reality has become apparent in airports across the United States, where T-Mobile has leapt ahead of AT&T in performance to take a respectable second place behind Verizon who still holds a commanding lead. Sprint came in dead last, winning only one airport (Chicago O'Hare) with data access success above 97% and a median data throughput of 20Mbps.
Verizon's top performance was handed in at Baltimore-Washington International, but its absolute fastest recorded data speed, 101.2Mbps, was at Chicago Midway. AT&T placed second to Big Red in terms of median speeds, but did not score as many overall "wins." Overall, Memphis International was AT&T's best performer, edging T-Mobile who also got its highest score in Memphis.
For people that travel a lot and thus spend a lot of time in airports, this is pretty significant since Wi-Fi service is not available everywhere, and the open connections can pose data security risks.
When you couple these measurements with RootMetrics' report for the
second half of 2014
"drive test," it is, for now, a three horse race in the US wireless market. You can view more details about the report by clicking the source link.
source:
RootMetrics