Rockstar announces official Max Payne Mobile release dates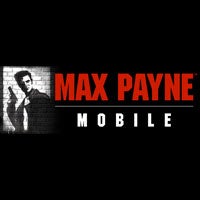 Way back in September we got wind that
Rockstar Games was working on a mobile version of its iconic Max Payne
game with updated graphics. At that time there was no release date or confirmed platforms. We guess that it would hit both Android and iOS around March 2012. We were pretty close!
A few minutes ago Rockstar Games took to its website and various social networking outlets to make the official Max Payne Mobile announcement. Max Payne Mobile will launch exclusively for
iOS devices on April 12, 2012
followed by
Android
devices, two weeks later, on
April 26, 2012
.
The game will be the complete Max Payne PC title optimized for mobile devices. It will sport HD graphics, high-resolution textures, Social Club connectivity, and user-customizable controls.
Rockstar will release an Android compatability list soon, but says, on the iOS side, Max Payne Mobile runs on the iPhone 3GS, iPhone 4, iPhone 4S, iPod Touch 4, iPad 1, iPad 2, and the new iPad.
Check out some iOS screenshots courtesy of Rockstar:
source:
Rockstar Games