Rockstar Games is bringing Max Payne with updated graphics to the mobile scene
10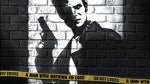 Who knows at this point whether Mark Wahlberg's career has been affected by the less than stellar Max Payne movie, but nonetheless, Rockstar Games is planning to release the original
Max Payne
game that started it all to the mobile scene.
Unfortunately, it's anyone's guess as to which mobile platform it'll tie the knot with – since
Rockstar Games
didn't disclose that information. Nevertheless, we'll see the game that popularized "bullet time" get its share of
enhanced HD graphical updates
. And even though it can be a pain relying on a virtual gamepad of some sort, it's being reported that it's going to come with support for a
wired controller
of some sort. At the same time, it enables players to get their social networking thing on with Rockstar Games Social Club.
In all honestly, it wouldn't surprise us to see this one available on both the iOS and Android platforms, but we can potentially expect to see it arrive sometime in March 2012. That's because Max Payne 3 will be releasing at that time, which would make a perfect one-two punch for them to launch the original game on mobile.
via
IntoMobile