Roadmap lays out software releases for BlackBerry in 2011
14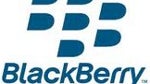 BlackBerry users have some exciting software upgrades to look forward to for the rest of 2011. Perhaps the most interesting upgrade could be BlackBerry OS 7 which could be the first to contain integration from the QNX software that is used on the BlackBerry PlayBook tablet. The roadmap shows core integration for OS 7 to take place in November.
The roadmap also gives out a clue about when we could see the launch of the BlackBerry PlayBook as later this month, RIM will release the BlackBerry App World for the PlayBook. That would seem to support a March launch for the tablet. Another interesting upgrade coming this month is BIS 4.0 with 4.1 rolling out in July. The upgrade to BIS is expected to allow users to sign on just once to access email and BlackBerry App World while offering a new UI.
Beta 2 of Facebook 2.0 should be released this month as RIM tries to bring the quality of their social apps up to the same level seen on Android and on the Apple iPhone. BlackBerry News 1.1 will rollout in May and the month after will see the end of a long time fan favorite, Viigo. While the news and RSS service, acquired last year by RIM, was not available on the latest BlackBerry OS, the official time of death will be in August.
Most of the changes, though, pales in comparison to the possibility of QNX coming to BlackBerry OS 7. If the software does contain QNX for Berry handsets, RIM could see a nice buzz around its smartphones just in time for the holiday shopping season.
source:
N4BB
via
Crackberry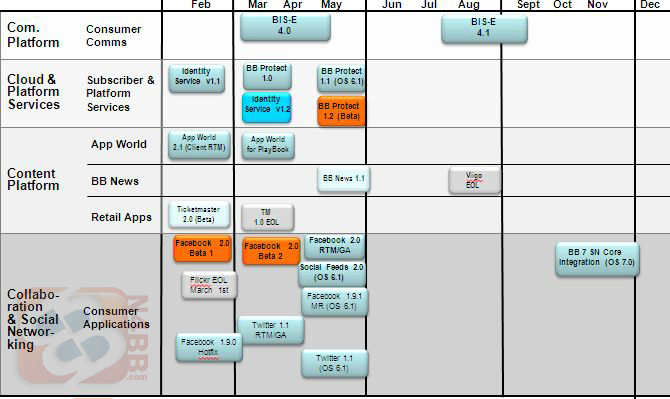 BlackBerry OS 7 could bring QNX to 'Berry handsets later this year