RoMOS is a hack-proof Android-based platform, Russian government nods approvingly
18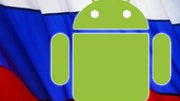 Whether you like it or not, your smartphone or tablet collects personal data about you and sends it back "home" where it is analyzed and stored. One of the main ideas behind this is to improve the user experience by observing how consumers use their devices, or at least that is what they want us to think. Needless to say, not everyone is happy being a guinea pig, which is why a team of bright minds at the Russian Defense Ministry came up with RoMOS – an Android-based mobile platform that does not transmit any data to Google and is allegedly immune to hackers.
RoMOS was demonstrated at IFA 2012 in Berlin running on a tablet of unspecified make. Resistant to shock and water damage, the military-spec version of the device is meant to be used by the Russian Government officials. However, a trimmed-down model will be made available for purchase by civilians at a price of about $460 apiece. Instead of GPS, the tablet uses Russia's alternative GLONASS, which some other modern smartphones and slates are compatible with as well. It is said that the RoMOS operating system feels more or less like Android, but it does not transmit any data without the user's consent. If needed, the platform can be adapted to run on smartphones as well.
In a nutshell, RoMOS and the devices it will run on will not be aimed at the average consumer, rather at people who prioritize privacy and security above all. And with the rates at which
Android malware is spreading
, such a product seems more and more relevant.