Results: unlocked phones rule
23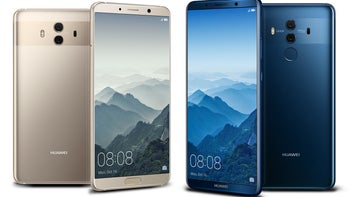 Yesterday, Huawei lamented the loss of an AT&T deal, which meant the Mate 10 Pro would be launching in the USA without any carrier backing. Anyone that wants it will have to go to a tech store and cough up the full $799 price, or at least get a payment plan that's not stuffed with carrier-provided perks and discounts.
Anyway, that got us thinking — how much do a smartphone's sales get hurt if said device is not sold by any carrier? Surely, that puts a dent in shipments, but is it a huge one? We thought we'd ask.
So, poll results are in and, apparently, 95% of voters would have absolutely no problem to go into a tech store and buy an unlocked, carrier-free. Obviously, the folks that would read and vote on a poll in a tech blog go differently about their buyer decisions than the general population that would walk in a carrier store, but 95% is still quite impressive. We guess manufacturers that don't have their phones in a carrier shop shouldn't lose too much sleep over that, eh?