Results: how much are you willing to spend on a smartphone case?
16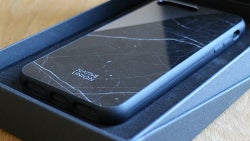 Smartphones are expensive, even if you go for a regular midranger. And as soon as most people shell out for a brand-new handset, their first thought is "Should I slap a case on it?". Sure, it's cool to enjoy your phone's pretty design and premium build materials, but one drop and you can say "Bye, bye" to its resale value, or even worse — to its display.
So, it's only natural for many to buy cases for their smartphones — protectors that defend the shiny device from scratches and scuffs that may devalue and decrease its visual appeal, or even damaging cracks when dropped. But it's not often an easy decision to put a plastic case on your beautiful metal or glass handset — after all, it's design is probably one of the things that enticed you to buy this exact model.
Some people will offset this by using extra-thin and / or transparent cases, others will invest in an expensive case that is itself pretty to look at and pleasant to the touch. There will be the odd eccentric that goes and buys a $1,000 case (check out Advent Aurora cases) for their iPhone made of pure titanium.
We thought we'd ask — how much would you spend on a case? Here's how you answered!