Results: do you pay for extra cloud storage? How much do you need?
9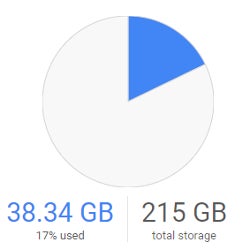 We live in the era of mobile computing, or even post-PC era if you will. We access our data from a lot of different devices and at the same time, we need to micromanage the limited storage our phones provide. Of course, the cloud is a great way to do that — simple, easy, and integrated with most popular apps. It makes sharing easier, helps you store your endless stream of photos and video, and a lot more. The cloud is cool, sure... but not free.
Yeah, Dropbox, OneDrive, Drive, and even iCloud, as well as others, will start you off with some room for free. That ranges from 5 GB to 15 GB or more if you snatch some promotion. But, more often than not, you might find that's just not enough. And then you click the "upgrade storage" option and it's time to choose. How much space do you need? How much money are you willing to give monthly for it? We asked, here's how you answered!