Results: Would you trust a Samsung smartphone again?
36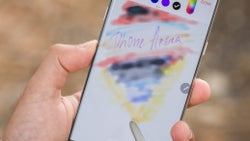 So, now we know the exact reasons why the
Note 7
was unfortunate both on launch and re-launch. Well, we know what Samsung believes to be the reasons, at least. The company is now confident in going forward with its 2017 products, with
promises having been made
that new procedures would ensure that the devices will be safer than ever.
Awesome, we have to say. The fact that we couldn't enjoy the Note 7 for more than a month broke our hearts and we are itching to see what the
Galaxy S8
and Note 8 have in store for us. But, on the other hand, Sammy's reputation has been undeniably marred and some customers might think twice before reaching for The Next Galaxy.
We thought we'd ask you if you'd trust a Samsung phone in the future and it seems that most of you are ready to forgive and forget, come Sammy's next flagship. Well, let's hope it's gonna be a cool one!
Recommended Stories