Results: Do you own a tablet? Have you upgraded it recently?
13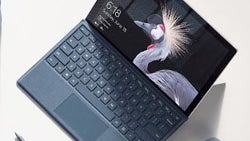 Tablets are not the next big thing anymore. They used to be the hope for portable personal computing, but have become glorified ebook readers or YouTube viewers for the most part. We're not trying to be mean — it's just that phablets offer the portable media consumption power, while modern ultrabooks have the modern productivity, so tablets found themselves in a weird place.
That's not to call them useless. Some tablets have their own niche — Apple's iPads are doing well and Microsoft's Surface Pro line is amazing for certain professionals. But, in general, these are devices that rarely get upgraded, which is why many manufacturers who are still in the game have pretty wonky refresh cycles for them.
We thought we'd ask you – do you have a tablet? Is it relatively new? Here's how that poll went!