Results: Do you have faith in the future of 2:1 display ratio?
35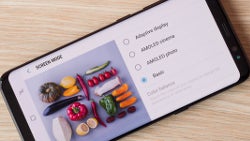 So, we started 2017 with a bit of a weird step in smartphone evolution. The Galaxy S8 and LG G6 both rock a weirdly elongated display, with a 2:1 (in Sammy's case – 18.5:1) screen ratio. Not a lot of media supports it and some apps don't play well with it; some users welcome, others cringe a bit at the thought of it.
Of course, we do expect that apps that don't support the ratio will soon be updated to do so — Sammy and LG combined are too big to be ignored. And sure, some Netflix shows may be streamed in 2:1, but we don't see the tons of independent YouTube creators rushing off to change the way they film just to accommodate a weird new trend.
We are left wondering — will we see more smartphones with an elongated screen by the end of 2017? We decided to ask you what you think on the future of the unorthodox ratio and here's how you answered: