Results: Are you excited for the Note 8 later this year?
32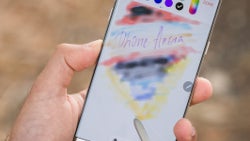 With the Galaxy S8, Samsung had to both do some serious damage control, yet still push the envelope further, so that the company doesn't lose its footing in the highly competitive smartphone market, but even puts out a product that people can't stop drooling over.
The Galaxy S8 and Galaxy S8+ are the result of those efforts and we'd say that Samsung did a really good job! Well, some are definitely wary, seeing as what happened to the Note 7, and will probably wait a few months before casting a final verdict, and that's fair. But Sammy was so adamant to drop apology after apology, followed by a barrage of quality control assurances over the past few months, that it's hard to not give the company the benefit of the doubt.
So, all that said, we thought we'd ask you how you feel about the upcoming Galaxy Note 8. Here are the results!