Researcher explains how Apple may have gotten 53% of smartphone sales in November (hint: it wasn't just the iPhone 5)
24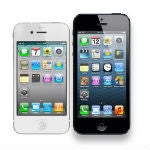 Back in December, Kantar Worldpanel ComTech released the initial findings generated by more than 260,000 US-only consumer research interviews, which indicated that Apple might have taken
about 53% of smartphone sales
late last year. Although we still haven't seen the real sales numbers to back up this research, Kantar has decided to flesh out those findings by explaining how Apple was able to get such a high percentage of sales, and apparently the trick was in older iPhone devices and by drawing in new users.
According to Kantar analyst Mary-Ann Parlato, while the iPhone 5 has been successful, "Apple's older models – the iPhone 4S and 4 — have also contributed to the growing share of iOS." Additionally, 40% of users who purchased an iPhone in November were completely new to the smartphone game, and were upgrading from a feature phone. 27% of iPhone buyers upgraded from another smartphone platform, leaving the other 33% of iPhone buyers as users upgrading from an older iPhone.
Of course, it should be mentioned that these interviews were all done before the holiday season, so it doesn't help to break down the huge iOS and Android activation numbers we saw on Christmas day and Christmas week as a whole. Also, because these interviews were US-only, it doesn't really have any bearing on the fact that as of September, Android had four times more
global smartphone market
share than Apple.