Research firm says the global smartphone market will double by 2016, led by Android
19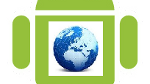 Research firm Ovum says it sees the future of the global smartphone industry-and the future is green. According to Ovum, by 2016 the global smartphone market will have doubled from current levels, led by Android devices. Phones powered by Google's open source OS will control 38% of the world's smartphone market. Ovum analyst Adam Leach says the reason for the expected domination by Android over the next half a decade is, "...the sheer number of hardware vendors supporting it at both the high and low ends of the market."
Behind Android will be Apple with a 17.5% slice of the global smartphone pie. The research firm has the Windows Phone platform in third place by 2016, passing BlackBerry's forecast 16.5% share, on the strength of Nokia's use of the Microsoft produced OS. That should be enough to give Windows Phone a 17.2% share of the market in 5 years, according to Ovum. Analyst Leach also said that another platform could find itself becoming a mainstream success during the 5 year period of the forecast. He says this could be an existing OS like webOS, MeeGo or Bada or it could be a completely new platform not yet developed.
The researcher noted that Nokia's deal with Microsoft will reduce the number of Symbian flavored handsets coming to market although some areas of the globe will still be getting Nokia phones with Symbian as late as 2016. Ovum noted that Nokia's use of the Windows Phone platform could put pressure on some manufacturers to not use Microsoft's mobile OS so as not to compete with the Finnish cellphone giant.
The whole global smartphone industry is expected to ship 653 million units by 2016. By that year, smartphones will control 40% of the overall global cellphone business. In five years, the largest number of smartphone users will come from the Asia-Pacific region with 200 million phones being shipped to the area. Western Europe will see shipments of 175 million handsets followed by 165 million expected to head to North America in 5 years.
source:
BGR
Recommended Stories