Research firm claims Windows Phone 7 will overtake Android before 2013
57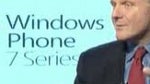 Pyramid Research senior analyst Stela Bokun expects Windows Phone 7 to take off this year with its popularity even exceeding that of Android since Google's open source OS was introduced in 2008. The reason for this explosion? Microsoft's deal with Nokia should help bring prices of Windows Phone 7 devices down. Besides Nokia, other manufacturers will also support Windows Phone 7 allowing for a wide range of styles and price points.
Writing on Pyramid's blog, the analyst says, "With the change in the price of WP devices, and the multivendor strategic approach of Microsoft, the main advantage of Android – scale – may be removed."
Sounds like an ambitious forecast by Bokun, especially when considering the momentum that Android still has in the marketplace, and the lack of it on Windows' part. And remember, it was a particular piece of hardware-the Motorola DROID-mixed with Android 2.0 that set off Androidmania. For Windows Phone 7 to copy this, it will require a major upgrade to the OS, which is indeed coming in the form of the
Mango upgrade
, and a particular piece of hardware that captures the attention of cell phone fanatics the way the DROID did in late 2009 on the way to being named
Time Magazine gadget of the year
. The hardware is the missing piece to the Windows Phone 7 puzzle that remains a wild card for now.
source:
BGR

Pyramind Research analyst Stela Bokun sees Windows Phone 7 passing Android in demand by 2013