Mango update for Windows Phone 7 to include Bing Audio/Vision and Turn-by-turn directions
14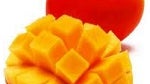 During the latest Windows Phone Developers' Podcast, some new features were discussed that are expected to be part of the upcoming Mango upgrade for Windows Phone 7.
Turn-by-turn navigation
will be part of the upgrade as will be
SMS navigation
. With the latter, using Microsoft's TellMe service, you press a microphone icon and dictate your SMS message which is then converted to text.
The Mango upgrade will also include a couple of Bing services.
Bing Audio
is similar to Shazam. Put your Windows Phone 7 device near a speaker playing a tune and information about the song will appear on your phone's screen. Also included will be
Bing Video
which is basically a scanner that will read bar codes, Microsoft tags, QR codes, DVD and CD discs, and books and texts using optical character recognition.
Once the Mango upgrade is installed, it should take your Windows Phone 7 handset to the next level.
source:
WindowsPhoneDevPodcast
via
WMExperts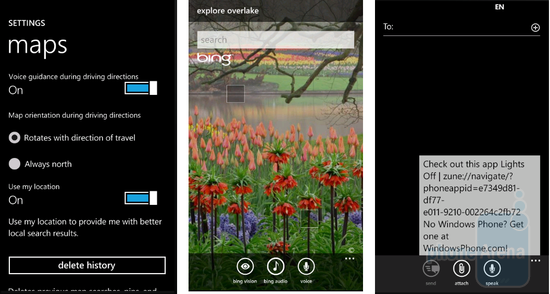 The upcoming Mango update for Windows Phone 7 will include some services from Bing
Recommended Stories