Reports mount about Windows Phone 8 freezes, random reboots and battery issues
76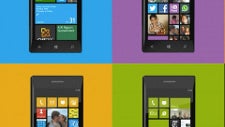 Windows Phone 8 is here and it's been here for a couple of weeks now. This means that users have had some time to really dive deeper into the ecosystem, and as that is happening complaints are mounting that Microsoft's platform reboots randomly and a lot of folks are having battery issues.
The issues are mostly reported on the HTC Windows Phone 8X and the Nokia Lumia 920, so it seems that we are not dealing with problems with a particular handset, but rather with the platform.
The most common complaint is that the system would randomly freeze and reboot. The frequency of those reboots varies, but some users complain it happens once nearly every day. Devices would also freeze randomly.
The other grievance is about a quickly draining battery. Now, it's interesting to hear from you, our users, whether you have experienced any of those issues on your Windows Phone 8 device? We'll keep an eye about a possible solution, and let you know when Microsoft patches this.
source:
Microsoft Support
,
WP Central
via
The Verge