Report says Alexa to add speakerphone and intercom capabilities
4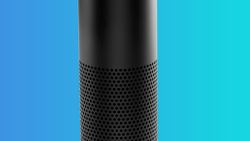 Virtual voice activated personal assistant Alexa has become extremely popular. Motorola is making a
Moto Mod speaker with built-in access to Alexa
. And future Motorola handsets will include a native Alexa app,. Last month, Huawei said that its next flagship phone offered in the U.S.
will feature a native Alexa application
. Amazon has apparently cashed in a long shot lottery ticket with Alexa, and according to a new report recently published, it plans to expand the capabilities of its personal AR assistant.
The report says that by the end of this year, Amazon will be offering at least one Alexa enabled device with the ability to make phone calls. This would be accomplished by having the user verbally request that a call be made by speaking the phone number. In addition, there is also talk that two Alexa users would be able to speak to each other using an intercom type system that would work over long distances.
The report says that despite the technical issues involved, Amazon is in the process of beta testing an Alexa enabled device that makes phone calls. All of this is heady stuff for a voice-activated personal assistant that was just launched in 2014.
The Amazon Echo and Echo Dot, both of which feature Alexa, are two of the hottest consumer products in the states. But Alexa has had problem adding new applications, known as "skills." The phone and intercom capabilities are considered to be killer apps that would keep the demand for Alexa red hot over the next few years.
source:
Recode