Report: Xiaomi to expand this year to Brazil and Russia; no plans for U.S. yet
10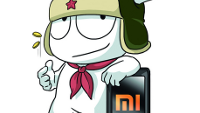 U.S. fans of Xiaomi were ecstatic to hear about
a February 12th press conference Xiaomi will hold in San Francisco
. This, they hoped, would be the start of Xiaomi's expansion into the U.S. Coming on the heels of the company's unveiling of the drool-worthy
Xiaomi Mi Note Pro
(with 4GB of RAM), it seemed like the perfect time for the red hot Xiaomi to plant its flag in U.S. soil.
Furthering this possibility was a report on Friday that
Xiaomi was deciding whether or not to go public via an IPO
. With a $46 billion valuation, the question for Xiaomi was whether to list in New York or Hong Kong. A U.S. stock exchange listing would seem to go hand-in-hand with an expansion to the states. But a report published on Saturday indicates that a move to the U.S. and Europe is still far away.
Besides China, Xiaomi currently offers its wares in countries like Taiwan, Singapore, Malaysia, India and the Philippines. The two countries reportedly next to be added to the list in 2015 are Brazil and Russia. Speaking of expansion, the company had a good start in India,
quickly selling one million handsets through its flash sales
done on Flipkart's website. But a patent infringement challenge by Ericsson
has now limited Xiaomi to offering phones in the country powered by Snapdragon processors
. Xiaomi phones with MediaTek chips under the hood are currently banned in India by court order.
With the media event taking place this coming Thursday, it won't be too long before we find out what Xiaomi has in mind. There are quite a number of U.S. smartphone fanatics hoping that the reports are all wrong and that Xiaomi is ready now to begin operating in the states.
source:
IBTimes